Find a payment solution that works for your budget.
We require full payment at the time of service. Please call us if you have questions about our accepted forms of payment.
Accepted Forms of Payment
Visa
MasterCard
American Express
Discover Card
Cash
Personal checks (with proper identification)
Pet insurance (see below)
CareCredit (see below)
Promotions and Discounts
Client Referral Program - We will reward you for each referral that sets up an appointment at our clinic.Tell your friends, family and coworkers. If they tell us you were the one that referred them, we will reward you!
Zoetis Pet Care Rewards - Visit https://www.zoetispetcare.com to earn rewards on these products. Simparica, Proheart 6 and 12, Revolution & Revolution Plus earn points on this reward card to be used as cash at a later time for items you would like to buy.
Insurance Options
Pet insurance works well in cases of injury and illness. Pet insurance premiums are typically paid on a monthly basis and can be used to help offset some of your pet's treatment costs.
When using pet insurance, payment is typically due when services are rendered and then your insurance company will reimburse you if applicable.
If you're looking for a pet insurance provider, we suggest checking out Pawlicy Advisor.
CareCredit
CareCredit is a healthcare credit card designed to help you pay for your pet's health and wellness over time instead of having to pay for everything all at once.
Your CareCredit card can be used for a variety of veterinary procedures, including:
Exams
Spay and neutering
Dental cleaning
Parasite control and prevention
Medication
Vaccinations
Surgical procedures
And more
Learn more at CareCredit.com.
"The most caring and kind people I have ever met. I bring my babies there for the people who truly love what they do and treat your babies like their own."

Amanda G
We've upgraded our online store!
Ordering your pet's favorite food and medicine is now easier than ever.
Order Food & Meds

Quick & Easy Registration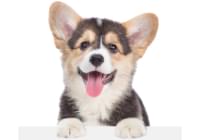 Please use the phone number and email you currently use for hospital communications to link your account!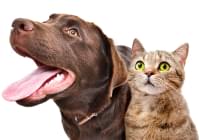 Your pet's prescriptions and records will be waiting for you!
Pawsome
Savings!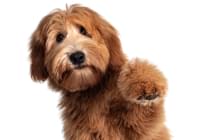 AutoShip discounts, promotions on your favorite products and more!